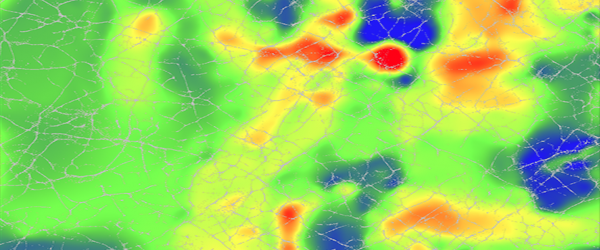 Click image to enlarge
Benefits of Potential Fields Euler Deconvolution Processing Include:
Gravity and Magnetics can cover a large area at a very low cost.

Gravity and Magnetics can identify features which might not be visible on seismic data.

Gravity and Magnetics can extend interpretations beyond areas of seismic coverage.
Conventional Euler Deconvolution
Flamingo's Unique Enhancement to Conventional Euler Decon
Example with Production
Input Data
Flamingo has had very effective results working with public domain data from the USGS.

Flamingo has also gathered more detailed results working with high resolution proprietary data.